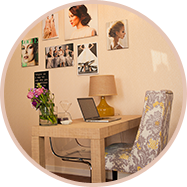 About
Our team of seasoned hair and makeup artists possess an extensive background in the industry, guiding you through the unique beauty process that meets your bridal needs.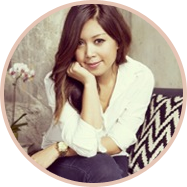 Philosophy
"You are so comfortable seeing yourself a certain way. Your stylist should play off that and enhance it. You should still feel like yourself, but version 2.0."

- Janet Miranda, Owner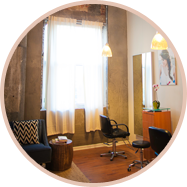 How it Works
Brides are asked to bring in hair and makeup inspiration photos, in addition to images of their dress, venue, and overall vision. Our team then shapes a comprehensive beauty look based off your images and personal aesthetic, resulting in head-to-toe synergy on your big day.
MEET THE OWNER
Janet Miranda graduated from Vidal Sassoon Academy in 1999 and with her 16+ years experience
working on various photo shoots, runway shows and salons, Be.NYLA owner Janet Miranda
provides solid expertise in creating the perfect customized look for each of her clients.